Because Atlas CRM works within Jira, you can link your customers to your work. We do this by linking Jira issues. It's also possible to manage sales in Atlas CRM and link your customers to sales. Read more about this in the sales documentation.
Jira is an incredibly useful tool to manage your work. Now that you manage your sales inside Jira, you can use Jira to manage the work that needs to be done to win a sale. You can do this by linking issues to the sale.
A sale can keep your colleagues in the loop by showing the work that is being done. And a sale can help your team plan ahead by showing issues for the future.
Use Jira's flexibility to manage a sale's work the way you like it. Create workflows, choose issue types and link issues. Use Jira however you want to manage your sales workflow.
Confluence is a great tool for creating a knowledge base and a great place to collaborate around documents. If you're managing your sales in Confluence, you can create a knowledge base around your sale. You can do this by linking pages to a sale.
Use pages for agreements, contracts, invoices, sales related research and much more. Collaborate and work as a team to win an important sale.
Managing sales in Confluence empowers you to share knowledge and collaborate around documents related to a sale. You can do this by linking relevant pages to a sale.
The pages tab of a sale contains an overview of all linked pages and allows you to link new pages.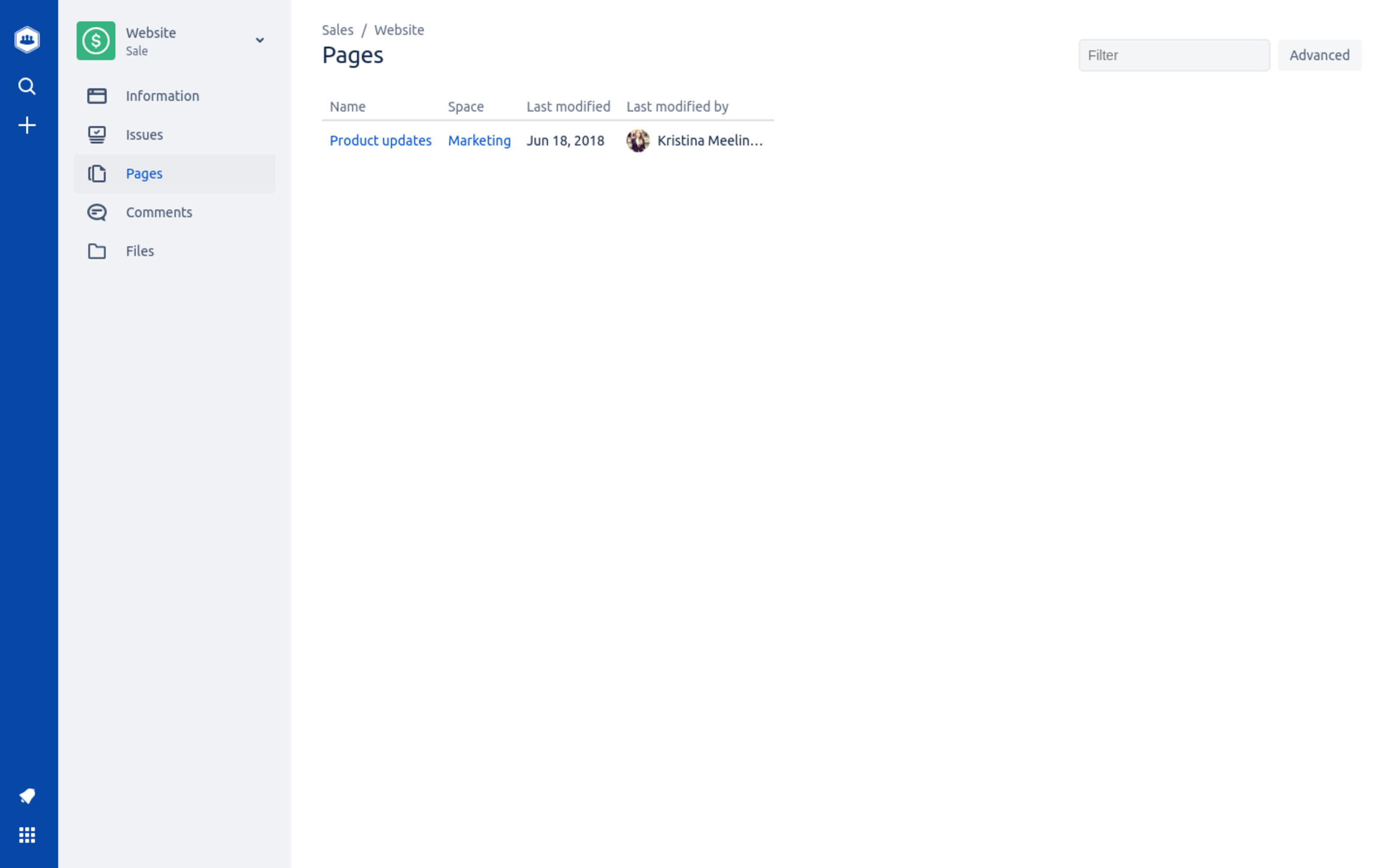 A sales process often relies on documents. For example: documents about product or service negotiations; agreements and contracts; invoices that are to be paid; and much more.
You can link all of these documents to the sale and create a complete overview for you and your colleagues.