When you open a sale, the first thing you see is the sale's information. This page contains information about the sale, the customer, financial information and metadata. When a field is left blank, it is not visible on the page.
Main information contains the name of the sale and the user that is assigned to the sale. Assigning a sale is useful when you want to document who is responsible for this particular sale.
Customer information contains the customer that is linked to the sale. After you link a customer to a sale, you will find the sale in the customer profile.
Financial information contains information about the value of the sale. You can fill out the estimated revenue the sale will bring once it is won. And you can set the estimated probability of the sale.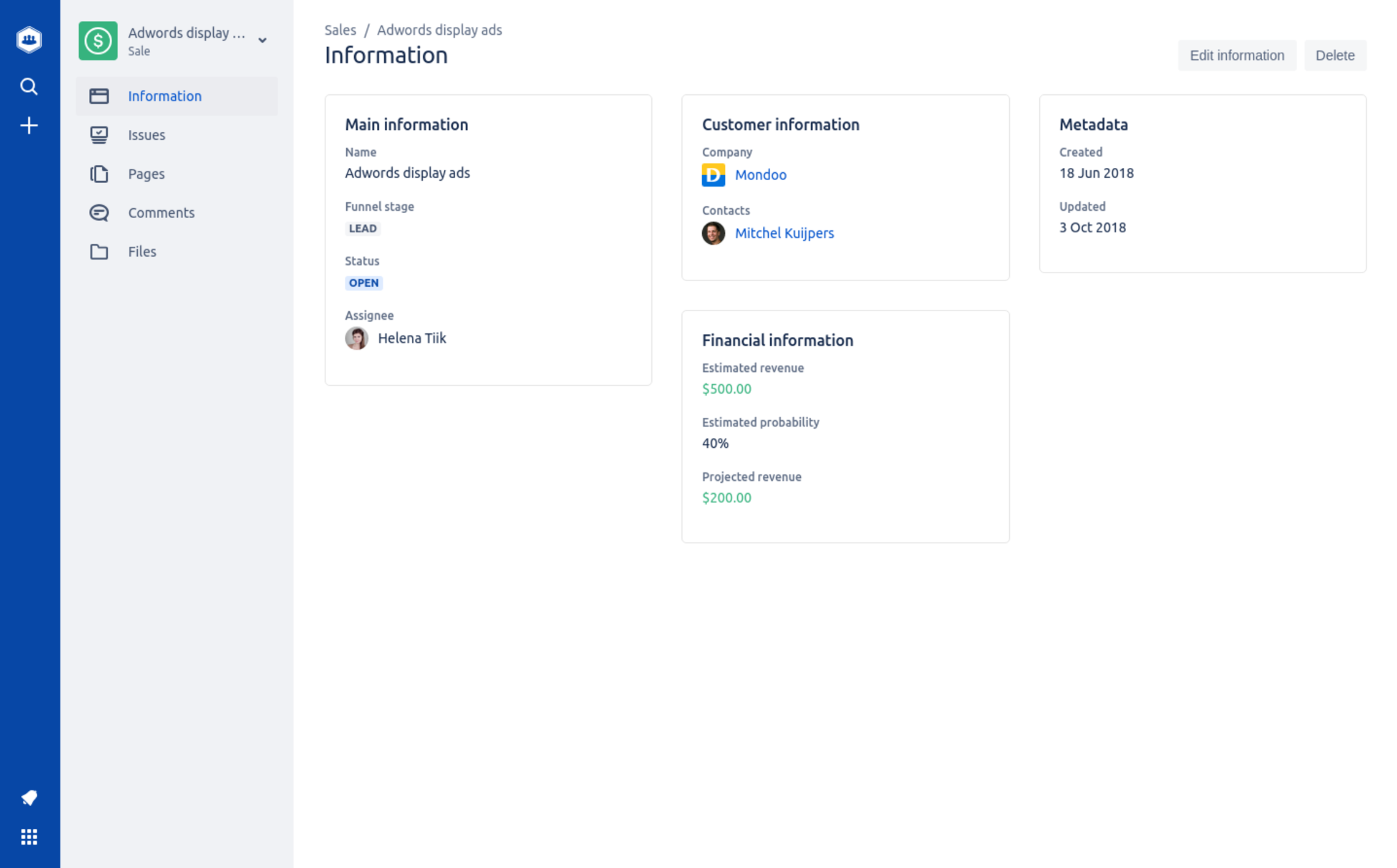 ​
The estimated probability is a percentage and indicates how sure you are that the sale will be won. In early stages, a lot of sales are often uncertain. But once they progress through the sales funnel, you might get indications that the chance of winning the sale increases.
The estimated probability is used in the sales dashboard, where it helps you understand the estimated value that is in each funnel stage.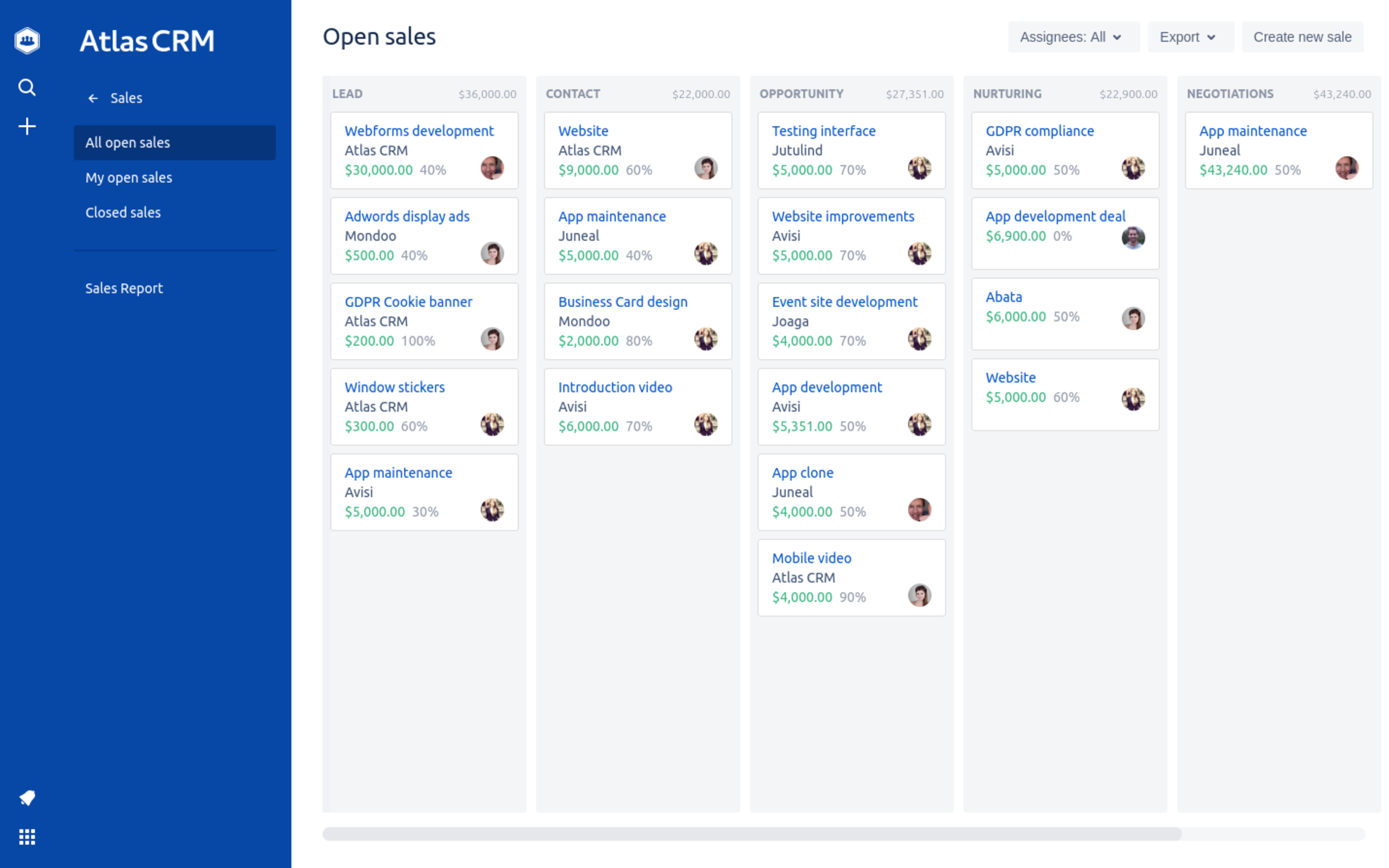 The real power of managing sales in Jira is in the ability to plan and manage the work that needs to be done to win a sale. You can do this by linking issues to a sale.
The issues tab of a sale contains an overview of all linked issues and allows you to create new or add existing issues.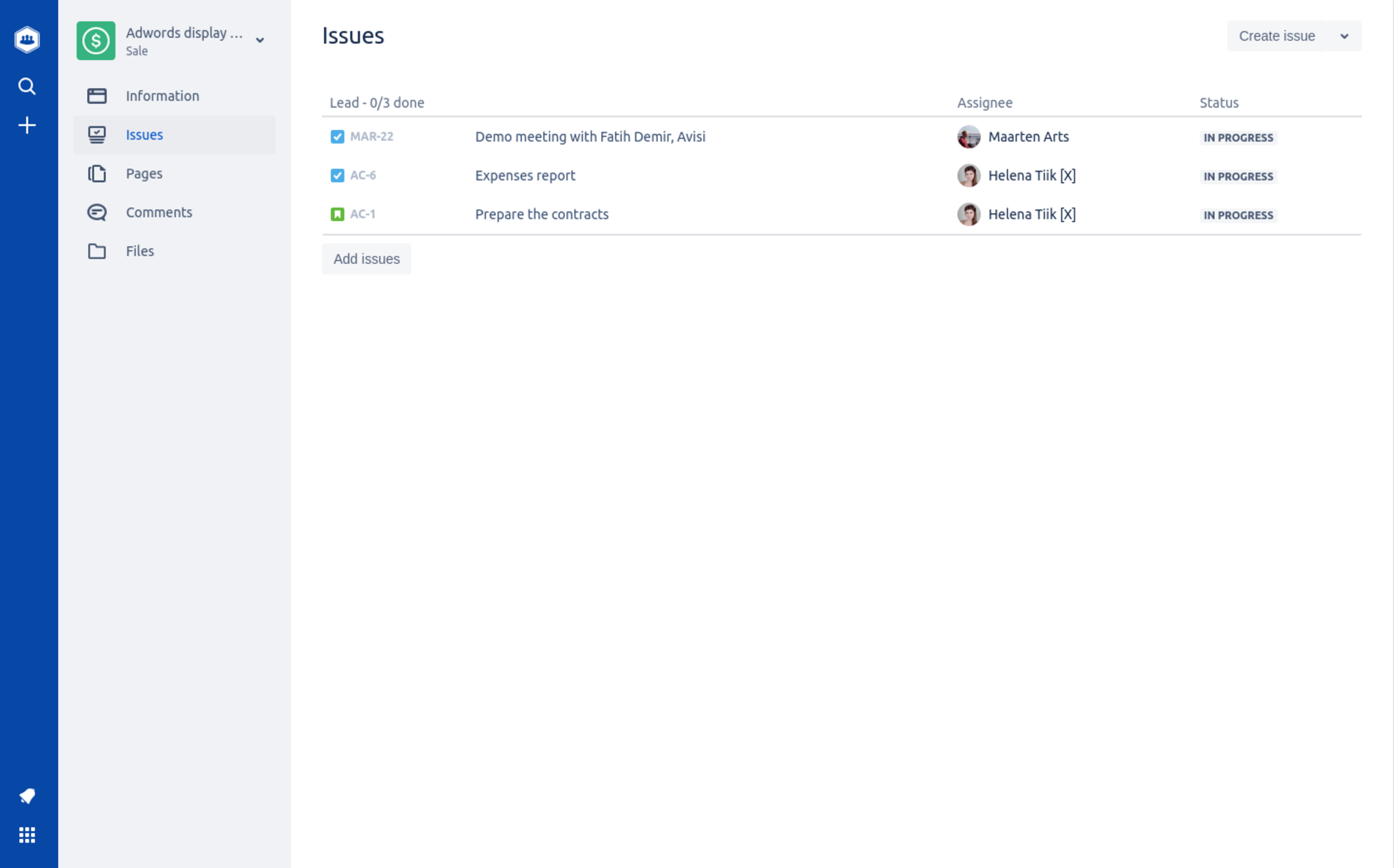 A customer's main purpose in a sale is to provide context and provide easy access. When you link a customer to a sale, you document who the sale is for and you create a direct link to this customer.
You will find linked sales in the sales page of the customer. This page gives you an overview of all sales that are linked to the customer. You can link 1 company and multiple contacts to a sale.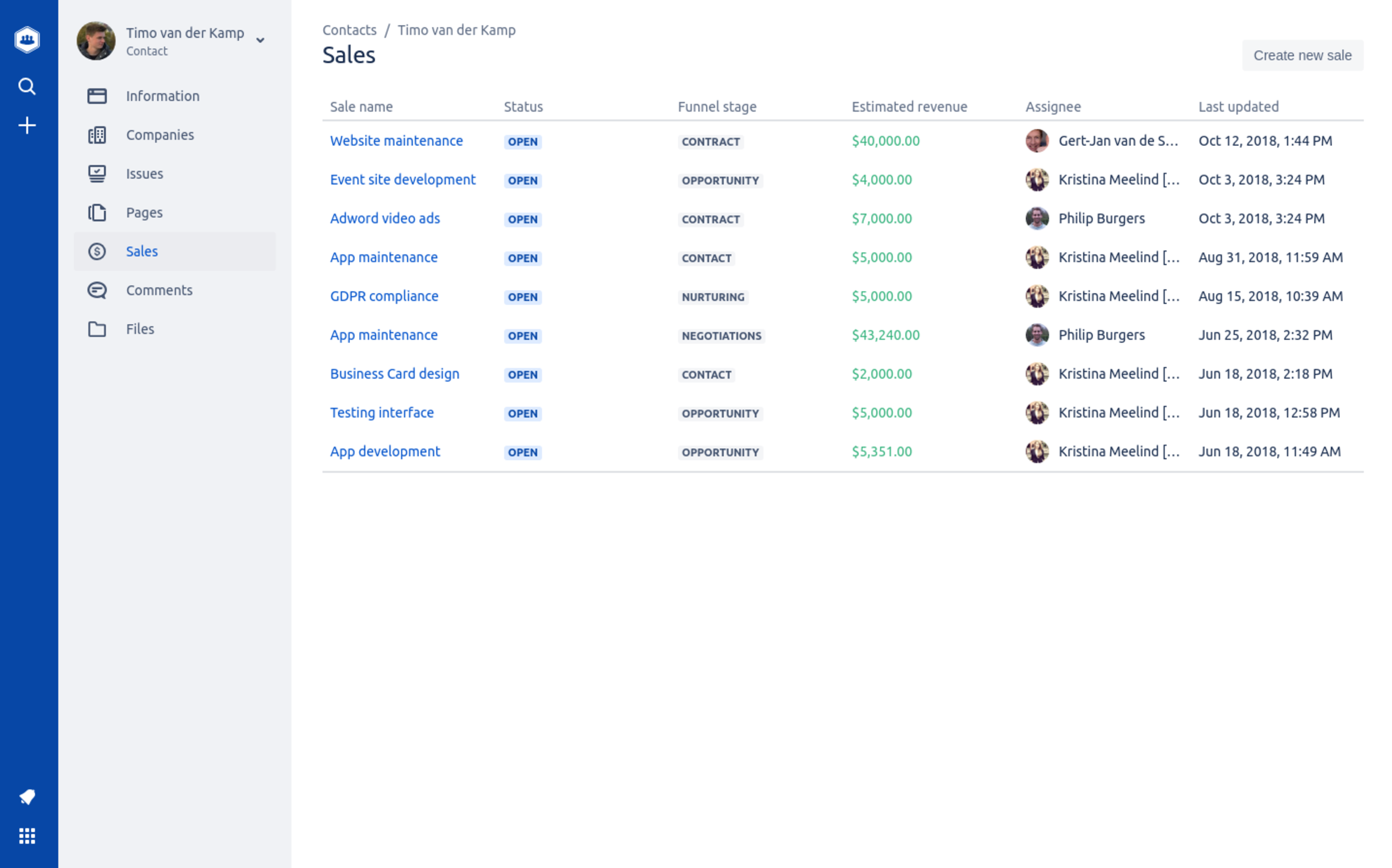 ​